Rooms & Holiday Apartments in Radstadt
SUMMER AND WINTER HOLIDAYS IN SALZBURGER LAND
Surrounded by green countryside in summer, and at the foot of the Radstadt-Altenmarkt ski area in winter – this is where you will find Ferienhaus Kössler in glorious Salzburger Land. For marvelous summer- and winter holidays in Radstadt, our rooms & holiday apartments in Ski amadé, in the Salzburger Sportwelt as well as close to Obertauern, provide you with all the conveniences. Our comfortable double and triple rooms ranging in area from ca. 21 – 25 m2 provide ample space for couples and friends. Families will also find their own ideal home-away-from-home in our roomy holiday apartments from 40 – 60 m2 for 2 to 5 people. Our house is a particular highlight for sports fans: We are located right next to the golf course in Radstadt and just 400 m from the Radstadt-Altenmarkt ski area! In the evening, you can enjoy beautiful hours of wellness in our sauna and relaxation room.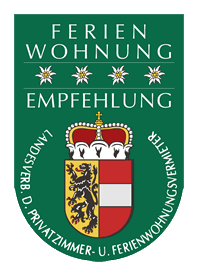 Your Holidays at Haus Kössler in Radstadt
We are very proud of the rating we received from the Salzburg Association of B&B & Holiday Apartment Providers. Our 4-Edelweiss rating guarantees you exceptional comfort in fully-equipped rooms and holiday apartments in Radstadt.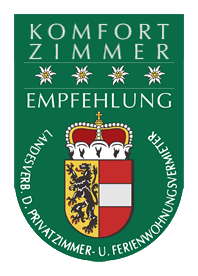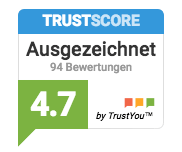 All of our rooms feature shower, WC, hairdryer, cable TV, radio, telephone, free WiFi, and most also a balcony. In our holiday apartments, in addition to standard amenities, you will also find a full kitchen with dishwasher and dish towels. The big garden as well as wellness area with relaxation room add the perfect finishing touches to your vacation experience.